8V
Poslato:
Pon Apr 13, 2009 7:32 pm
Samo 114 komada je ukupno napravljeno ( u raznim varijantama ) pocev od 1952. godine, pa zato i nisu mogli biti upamceni po velikom komercijalnom uspehu, ali su u svetu tadasnjih auto trka bili visoko cenjeni, i zasluzeno su prosli prvi kroz cilj na najprestiznijim trkama poput ''Targa Florio'' i''Mille Miglia''.Skoro svih 114 primeraka je i danas u voznom stanju, odlicno su odrzavani od strane svojih vlasnika, i redovno na aukcijama postizu visoke cene. Vecina ih je po privatnim kolekcijama sirom sveta, a pojedini se nalaze i u muzejima posvecenim automobilskoj industriji.Predstavljen je na sajmu automobila u Zenevi.Veoma lagan automobil, sa jakim motorom, i automobil cija aerodinamika je testirana u vazdusnom tunelu, veoma modernom za to vreme. Poklopci preko zadnjih tockova su upravo bili rezultat testiranja, jer je ustanovljeno da sa njima auto razvija za 4 Km/h vecu maksimalnu brzinu. Dizajn potpisuje Fabio Lucio Rapi.Vec spomenuti motor je bio osmocilindras u V rasporedu, koji je originalno bio namenjen za luksuzni sedan, medjutim, s'obzirom da sedan koji je trebao da ima ovaj motor nikada nije usao u proizvodnju, iskoristili su ga za pokretanje ovog sportskog automobila.
Covek koji je napravio najbolji motor koji je Fiat imao u to vreme se zvao Dante Giacosa, i ujedno ovaj motor je jedini Fiatov osmocilindras.Do danasnjeg dana, Fiat vise nije izbacio svoj V8.Prva serija je brojala 34 primerka.Medjutim, postojale su i drugacije varijante...Zagato je kupio 32 gotov
e sasije od Fiata, a onda izgled oblikovao shodno svojim zeljama. Ove verzije Fiat 8V su poznate pod nazivom "Elaborata Zagato".Medjutim, nije Zagato bio jedini koji je modifikovao originalni Fiat 8V, vec su svoje varijante imale ''Ghia'' i ''Vignale''Vignale je napravio najmanji broj u odnosu na sve ostale, ali je zato njegov dizajn bio najekstragavantniji u to vreme. Sa ovim automobilom, Vignale je ucestvovao na Mille Miglia.Zbog svog pomalo besnog izgleda, kao i kombinacije crvene i crne boje, verzija je poznata pod nazivom Crveni DJavo, odosno "Demon Rouge".Auto je pun originalnih dizajnerski resenja tog vremena poput providnog krova, panoramskog zadnjeg stakla, kao i specificnim zadnjim delom( "tail fins" ), koji ce Amerikanci na svojim automobilima masovno poceti da koriste tek tri godine kasnije, odnosno od 1955.
Posle prvih 34 komada, 1953. godine Fiat je napravio drugu generaciju 8V Najvise izmena je bilo na prednjem delu, pocev od drugacije pozicije farova, drugacije resetke, na zadnjem delu vise nema poklopaca preko tockova... Sve je to uslovilo da auto izgleda vise harmonicno nego prva serija. Na ovoj slici soferka je jos uvek iz dva dela, dok je kod kasnijih modela bila iz jednog komada. Kad se kaze osmocilindras, svi uglavnom odmah pomislimo na americke predstavnike, pre svega na veliku kubikazu koju ti motori imaju.Medjutim, ovaj Fiatov V8 im uopste nije slican.Njegova zapremina je samo 1996ccm, i mogao je da se zavrti do velikih obrtaja. Maksimalna fabricka snaga je bila 105KS pri 5.600 obrtaja, sto je automobilu koji je bio tezak 996 Kg. omogucavalo maksimalnu brzinu od 196 Km/h. Motor je davao 149 Nm pri 3.600 obrtaja.Vec je receno da se sa ovim automobilom i na trkama ucestvovalo, tako da su postajale i doradjene verzije motora, sa vecom kompresijom i drugim izmenama...Druga serija je standardno imala dupli Weber karburator koji joj je omogucavao 115KS pri 6.500 obrtaja.Postojala je i jos jaca verzija sa 125KS, ali je ona ujedno i najredja.Poslednji Fiat 8V je napravljen 1954. godine.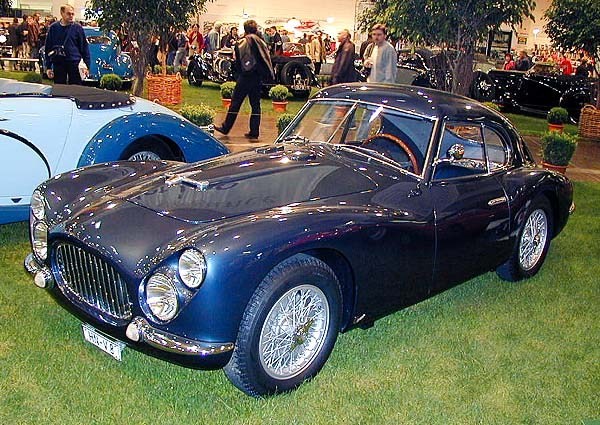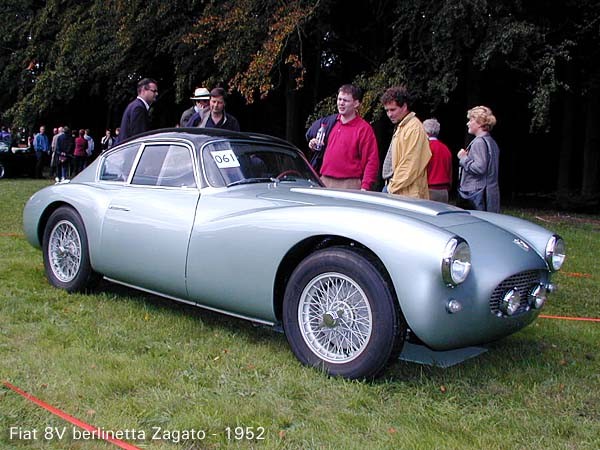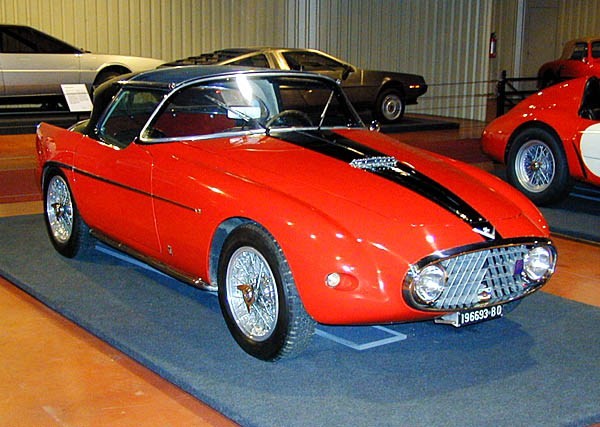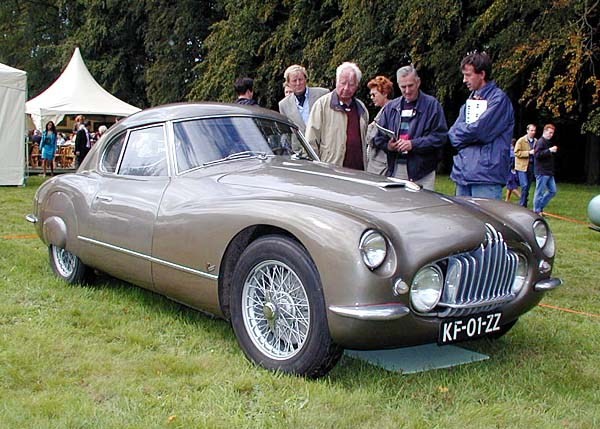 tekst preuzet sa